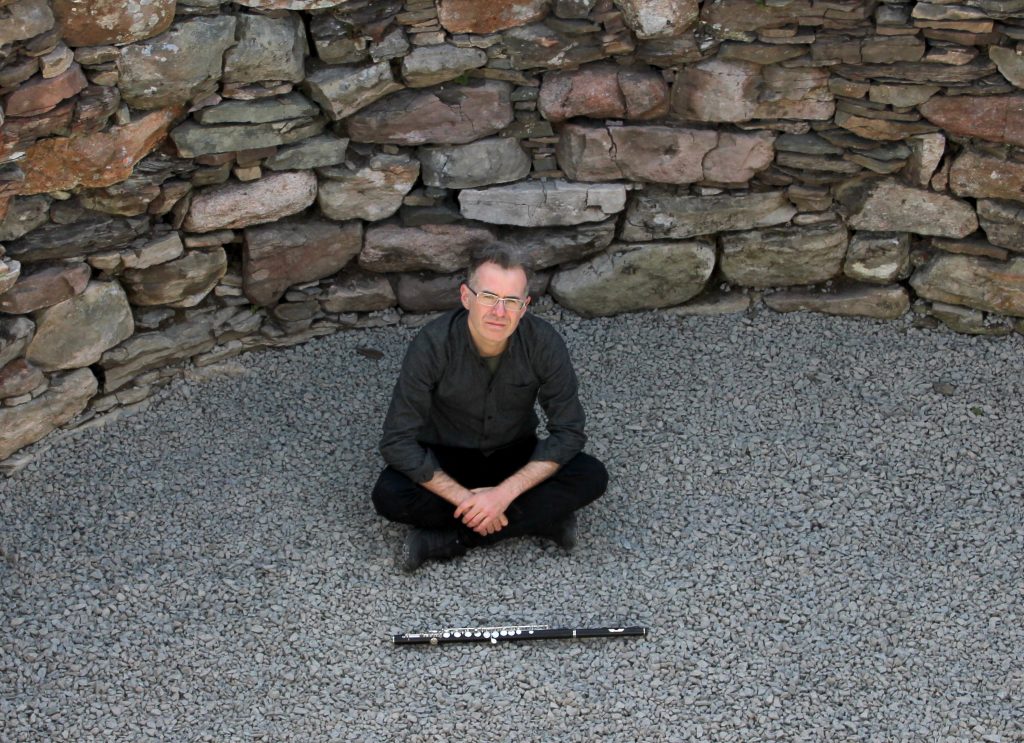 In my various guises as a new music performer, collaborator, improviser/composer I have played alongside musicians such as Rohan de Saram, Roberto Fabbriciani, Barry Guy, Angharad Davies, Rhodri Davies and new music groups ELISION, Musikfabrik, Klangforum Wien, Scandinavian groups such as CAPUT Ensemble, Kammarensemblen, and the Irish RTÉ Orchestra. Closer to home, I have been a guest musician with most of the UK's new music groups: the Welsh ensemble Uproar, and the London-based Riot Ensemble, Ensemble Octandre, Explore ensemble, and in Scotland the Hebrides Ensemble and Red Note. I was a founding member of the Spanish group SMASH, the Manchester-based and Kranichsteiner Musikpreis winners Distractfold Ensemble, and a member of Stockholm-based Curious Chamber Players. In 2021 I joined the Riot ensemble as co-principal flute.
Exploring solo performance has been and continues to be an important journey for me. It has led me to develop a distinctive approach to the flute; to re-invigorate older music, as well as exploring improvised and notated contemporary works. Working with composers has also been an intrinsic part of my work, and I have developed repertoire and collaborated with Ann Cleare, John Croft, Steven Takasugi, Esaias Järnegard, José Manuel Serrano, Kristian Ireland, Pierluigi Billone, Richard Barrett, Malin Bång and Patricia Alessandrini.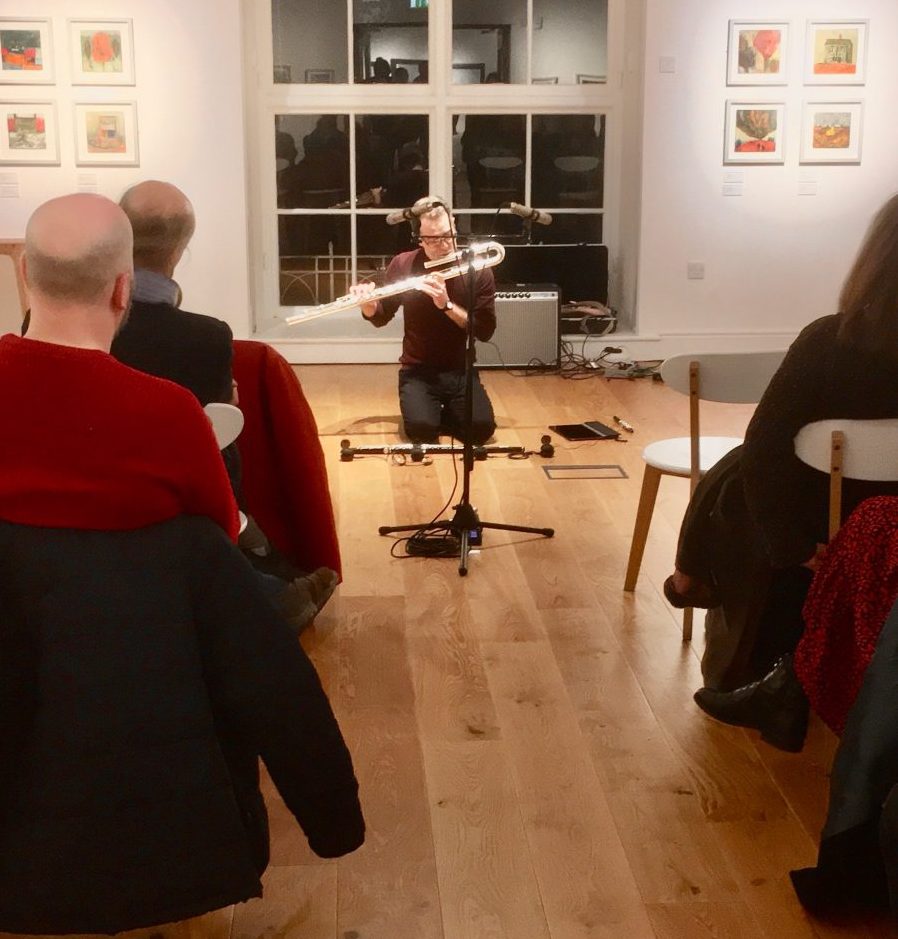 Alongside my work as a performer, I am also a teacher. I give masterclasses and lead workshops and seminars in chamber music, ensemble performance and flute playing. I was a Visiting Fellow in Performance at the University of Aberdeen 2010 – 2012. In 2015 I was appointed as a lecturer and Head of Performance at Bangor University, Wales, a post I held until 2019, and during this time I was also an Honorary Research Fellow at the University of Huddersfield from 2014 -2019. I am currently Director of Performance in the Reid School of Music at the University of Edinburgh. Outside of academia I have been invited to teach on courses such as the Estalagem da Ponta do sol residency in Madeira, and also the Distat Terra Academy in Argentina. I received my PhD from Middlesex University in 2020. As a writer I have contributed to publications for Örat, and the Orpheus Institute.
"To go directly to the matter in hand: the playing on this disc is sensational.."
Johan Svensson
Nutida Musik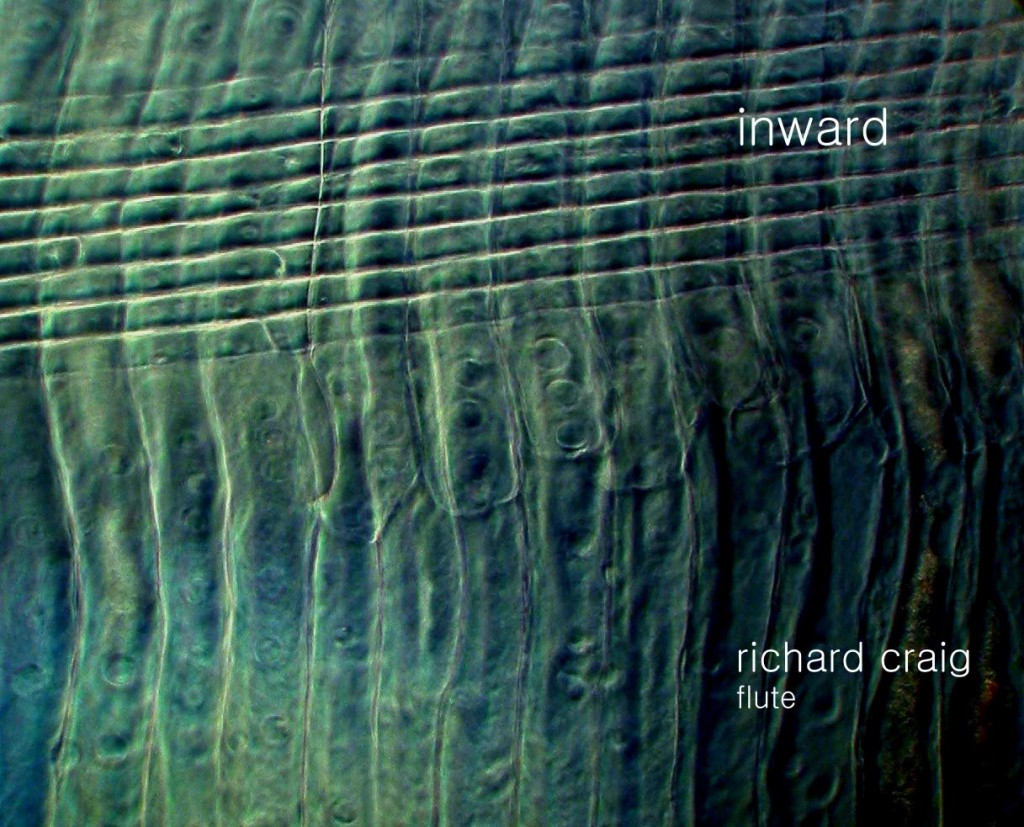 My solo discs INWARD (2011) and VALE (2017) were released on the Métier label, and they document my work with composers Esaias Järnegard, Richard Barrett, John Croft, Malin Bång, Brice Pauset, Evan Johnson and Fabrice Fitch. Other CD releases of note include the composer John Croft's monograph disc Seirenes in 2019 (released by First Hand Records), and two discs with Another Timbre, performing the works of Jürg Frey and Magnus Granberg.
I have recorded several CDs and live broadcasts for the BBC, WDR Cologne, YLE Finland, Radio France, Radio Nacional de España, Swedish Radio, ARTE, Métier, Another Timbre, FHR, Icelandic RUV, as well as curated releases of repertoire, and my own compositions. In 2021, I will be releasing a re-interpretation of the Telemann Fantasias on the Ulysses Arts label, and composer Oliver Seale's portrait disc with the Scottish label, Delphian.
I studied flute at the RSAMD (now the Royal Conservatoire of Scotland) with Sheena Gordon and later with Richard Blake. After graduating with honours, I continued my studies at the Conservatoire de Strasbourg, France, with Mario Caroli with support from a Dewar Award and the Scottish International Educational Trust. During this time I also worked with Pierre-Yves Artaud and Roberto Fabbriciani.
As well as working with the full range of flutes from contra to piccolo, I play on two Rudall Carte wooden flutes from the early and mid-20th century, restored for me by Arthur Haswell. One of these instruments was originally commissioned by the renowned Italian teacher and soloist Alberto Veggetti (1874 – 1948).